Our catering extraordinaires, Sophie and Jordan, were recently called in to assist with a retirement party! Celebrating the end of Margaret's 38-year office career, her colleagues had all chipped in to give her a proper send-off.
Naturally, they came across Hog Roast Burscough during their search for an affordable yet top-quality catering provider, and after receiving assurance from our staff that no one does value for money better than we do, they asked if we had room in our diary to cater for the goodbye party they had planned for Margaret. And, as fate would have it, we were indeed free when they needed us to be!
With Margaret none the wiser as to her colleagues' plans, she went about her last day in the office as she would have on any other day. It wasn't until lunchtime that the big surprise was revealed to her – and boy, was she speechless!
At midday, Margaret was brought down into the car park by her colleagues, who were delighted to be able to finally surprise her with balloons, flowers, cards and all sorts of goodbye gifts. The biggest present of all, though, was the traditional hog roast lunch, which Hog Roast Burscough had spent all morning creating.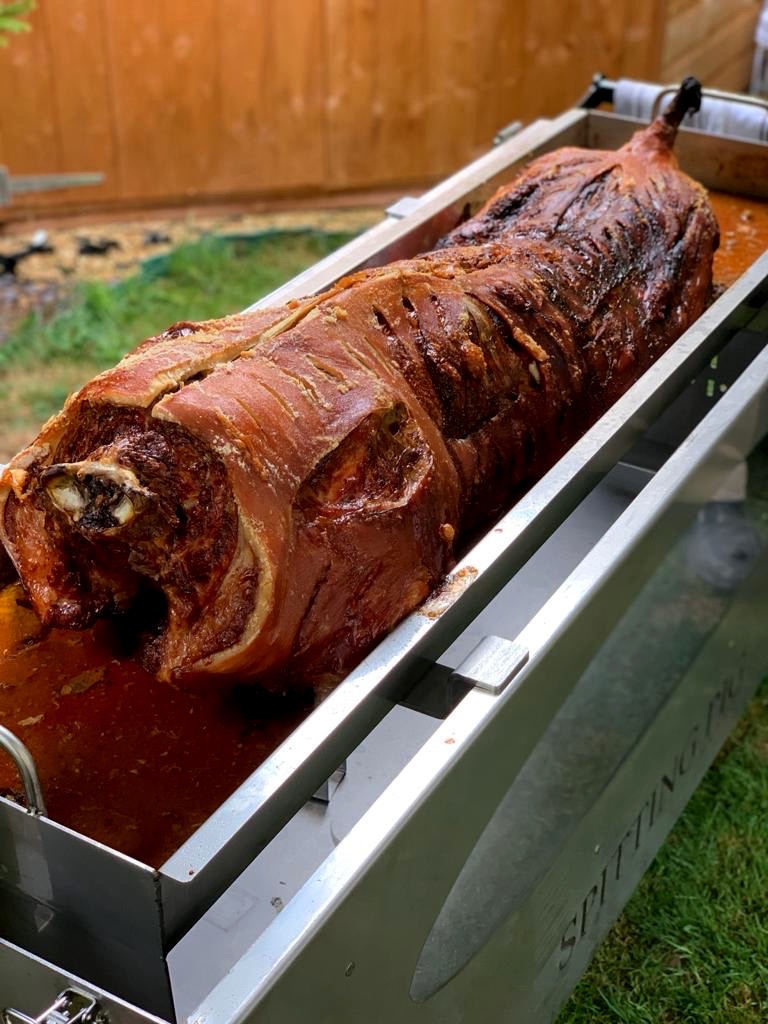 After 6 hours of cooking, the pulled pork was soft and succulent, while the crackling was crisp as can be. These classic hog roast elements, which filled the site with mouth-watering scents, were served alongside our homemade sage and onion stuffing and applesauce on gluten-free and wholemeal rolls with a choice of side salads and coleslaw, which the office workers queued up to get their fill of right after Margaret had been given the first portion.
With it being such a special occasion, Hog Roast Burscough had also been asked to serve Margaret's favourite dessert – cheesecake – which was the perfect way to end the meal.
As a much-loved member of their workplace, this occasion was bittersweet for everyone involved, but although they were sad to see Margaret go, they wished her a happy and relaxed retirement, and Hog Roast Burscough is proud to have been a part of it!