We were glad to see the sun make an honorary appearance at Simon's 18th birthday party on Saturday afternoon! In the run-up to the milestone occasion, the client had asked his parents for permission to host a lively party at home for all of his friends, and they had agreed under the condition that he did all of the planning for it himself.
Simon eagerly agreed and instantly set to work putting the event together himself. And after sourcing balloons, a cake, a DJ and even dancers to perform at the party, he next turned his attention to the food. Fortunately, with his heart set on a scrumptious hog roast, it didn't take long for him to find the perfect catering provider: Hog Roast Horwich!
Having handled countless birthday celebrations over the years of all different styles, budgets and scales, our catering managers, Sophie and Jordan, were confident that they could impress Simon – and his 58 guests – with their culinary abilities! Right away, they began asking the client all of the right questions, which quickly helped him to find the perfect menu for his big day.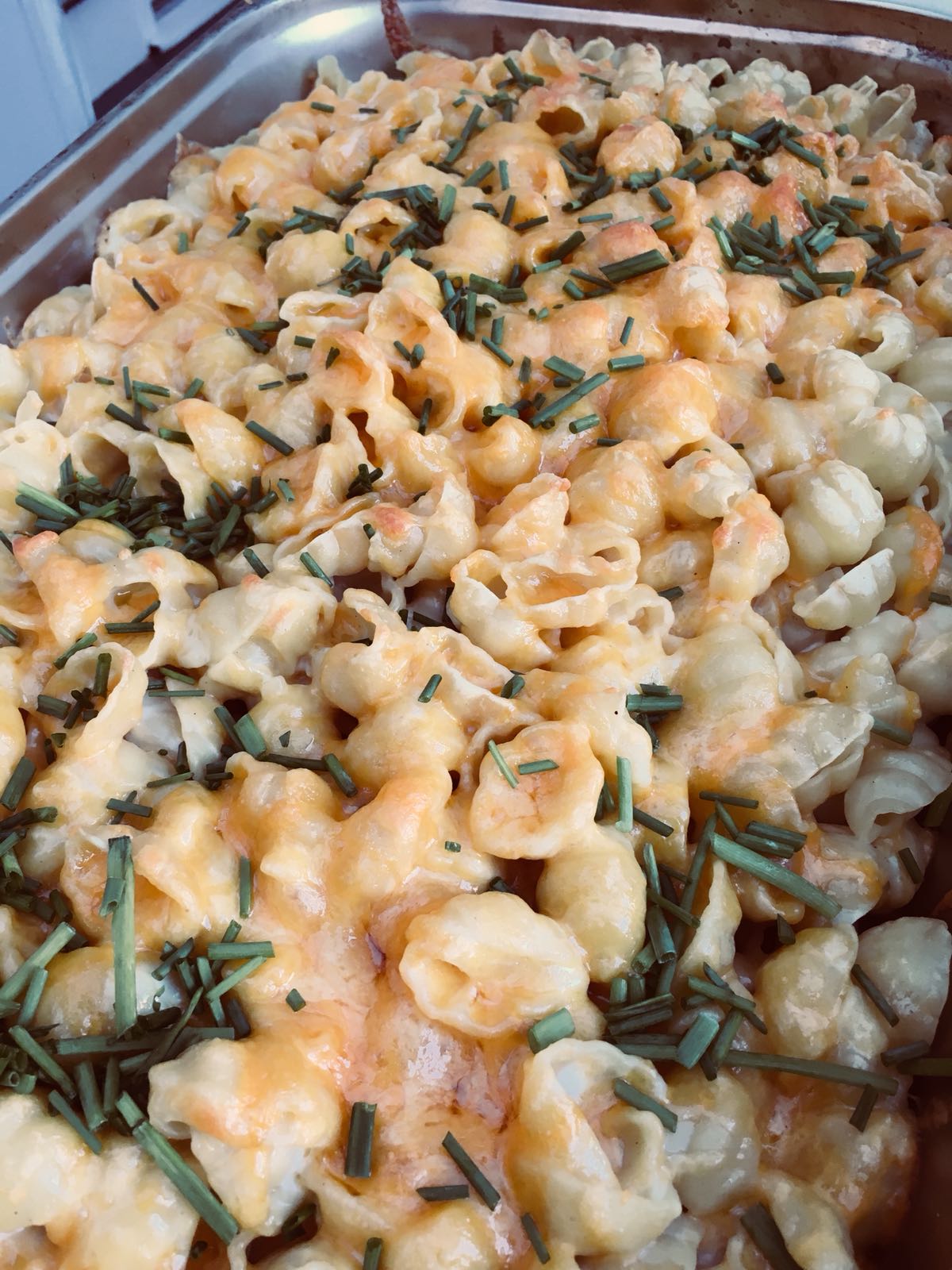 The feast he picked, in the end, was Hog Roast Horwich's Classic Hog Roast Menu with a twist. In addition to the traditional spit-roasted pig with all the trimmings, Simon had asked us to include side options from our Southern Slow Roast Menu. These included Memphis style crunchy coleslaw, moreish mac and cheese, mixed fries, corn on the cobs with melting butter and a selection of fresh salad options to choose from, too. He had also selected our BBQ pulled jackfruit dish as an alternative for vegans, vegetarians and those who aren't keen on pork.
When the day of the party arrived, Hog Roast Horwich rolled up to the client's home, which had been transformed in time for the party with plenty of decorations, a make-shift stage for the DJ and strobe lights. Our delicious spread was just the icing on the cake, which tied everything together and supplied the enthusiastic guests with the energy needed to rave well into the night!