Hosting a baby shower is an excellent occasion that is full of games, gifts, and great company! Another great aspect of a baby shower is the addition of delicious catering, which can range from a sit-down meal to a casual buffet lunch. Whatever style of catering you need, Hog Roast Wigan have a menu that is ideal for you! Here is one delicious option that you could go for…
Earlier this March, Hog Roast Wigan was hired to provide catering for a baby shower located in Ashton. Our catering manager Sophie was contacted by Julie to provide a delicious menu for the event, with plenty to go around the 50 guests. The menu needed to be served buffet style to suit the formality of the event, including something for every guest to enjoy. After looking through the menus that we can offer, it was decided that our Southern Slow Roast menu was the ideal choice.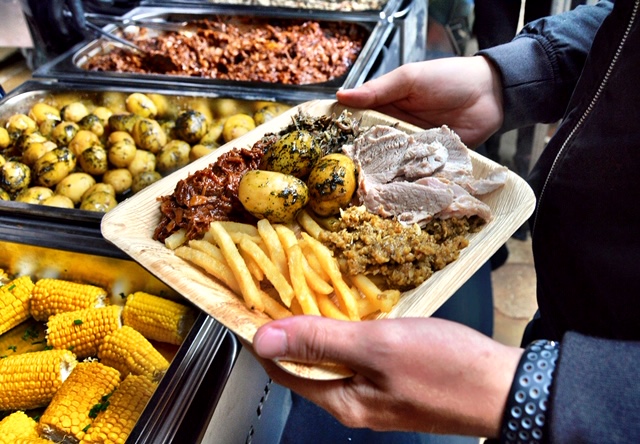 On the day of the event, the Hog Roast Wigan team arrived in advance of the 16:30 mealtime to prepare the menu. We began by slow roasting the main dishes, including Louisiana sticky pork ribs, Cajun-spiced whole roast chickens, and a Texan beef brisket. The mains were served with a variety of sides, including sweet potato fries, homemade chips, mac and cheese, coleslaw, Greek salad, and seasonal salad dishes. We served the catering on wooden crockery and cutlery as this was the ideal level of formality for the occasion.
The menu was a great success and went down great with the guests as there was lots to go around and a dish for every guest to enjoy. The Hog Roast Wigan team enjoyed being a part of this occasion and getting to celebrate the new arrival with the guests!
Do you have an event approaching that is in need of catering? If so, get in touch with Hog Roast Wigan today to find out what we can do for you! To get booked in, simply let us know your party size, date, and location and we can do the rest! We hope to see you again!