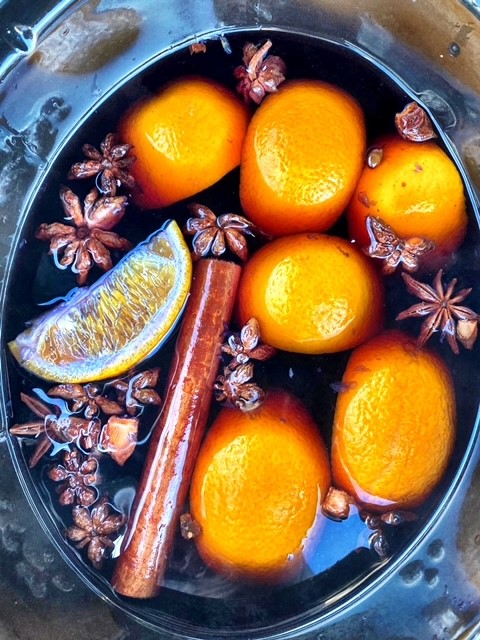 In the dulcet tones of Bing Crosby, it's indeed beginning to look a lot like Christmas everywhere we go. Tinsel glistens, decorations adorn every corner, and festive bangers are on every radio station. But what truly ignited our holiday spirit and solidified the magical feeling was our recent participation in an annual Christmas light switch-on event, orchestrated by event organisers on behalf of their community.
Hog Roast Ramsbottom was honoured to play an integral part of this highly-anticipated celebration, which had drawn the attention of hundreds of people, all eager to usher in the festive season in style.
As our catering team arrived at the town centre hours in advance of the event's starting time, we were greeted by a spectacle of festive decor, and the contagious joy of the season. Wasting no time, our team set up the catering gazebo amidst a cluster of other stalls. We found ourselves surrounded by an array of handmade treasures – trinkets, soaps, and snacks galore. As the hours ticked by, the atmosphere began to build, with the arrival of fairground rides for the little ones, hook-a-duck games, craft beer tents, and live music adding to the merriment.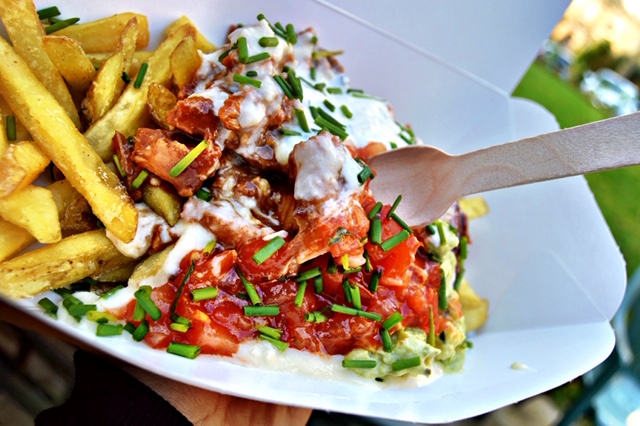 Hog Roast Ramsbottom, known for elevating any gathering with our culinary expertise, had prepared our signature hog roast rolls for the occasion. The enticing aroma of top-quality pulled pork, sage and onion stuffing, crackling, and applesauce filled the air. Guests eagerly queued for the opportunity to try our famous hog roast, which was conveniently served on gluten-free rolls, making it easy to eat whilst huddling together for the big light switch-on. For those opting for a plant-based delight, our BBQ-pulled jackfruit buns offered a delicious alternative, ensuring that every attendee felt catered to and cared for.
Beyond the tantalising aromas and flavours, we cherished the opportunity to engage with attendees, hearing about their festive plans and sharing in the communal joy. The event was a splendid blend of tradition, community spirit, and gastronomic delight.
As we packed up our gazebo, we couldn't help but reflect on the magic of the day. The annual Christmas light switch-on had not only illuminated the town but had also illuminated our hearts with the warmth of the season. At Hog Roast Ramsbottom, we cherish being a part of such moments, contributing to the festive memories that last a lifetime.