Your wedding menu should be catered specifically to you, with dishes that are perfect for your guest list. At Hog Roast Stalybridge, all of our menus are catered to your needs, with something to suit every taste. Whether you are looking for a formal dinner, a casual buffet, or something in between, our team are on hand to help! Here is just one menu that you could enjoy on your wedding day…
Recently, our Hog Roast Stalybridge manager Sophie was hired to provide catering for Mr and Mrs Brooks' wedding. Sophie was asked to provide a delicious menu for 110 guests at a local venue, that would be decorated beautifully for the occasion. The menu needed to be a casual buffet, as this is the level of formality that would best suit the event. The Hog Roast Stalybridge were more than happy to be involved with this event and to cater for an exciting big day!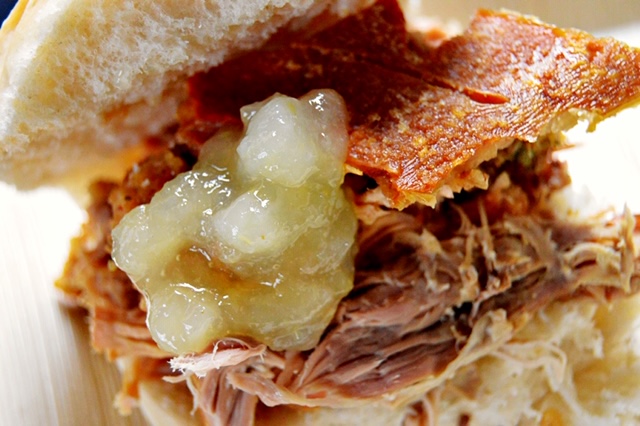 On the day of the event, the team arrived at Stalybridge New Labour Club with plenty of time to prepare for the 20:30 mealtime. We began by freshly roasting the hog and ensuring that it was cooked to perfection, before it was carved by our expert chef.  The carved meat was served in fresh bread rolls, or a gluten-free alternative. We also prepared grilled halloumi and vegetable skewers as a delicious meat-free alternative. As well as the tasty main dishes, the guests also enjoyed a selection of fresh salad dishes and homemade chips. This created a versatile and nutritious main course, with something for everyone to enjoy!
The menu was served on wooden crockery and cutlery, setting just the right tone for the reception and meeting the couples' needs.
Do you have a wedding approaching in 2022? If so, get in touch today to reserve your date as our wedding calendar is quickly filling up! Simply let us know your party size, date, and location and we can do the rest. We hope to hear from you soon!