For any kind of corporate event, Hog Roast Huyton has so much choice and variety on offer that we're sure you'll be surprised but one look at our extensive menus and you'll see that we cater for varying personal tastes and appetites, as well as special diets if needed. Whatever you're organising where you'd like food to be a main feature, we've got you covered, and with some amazing options in addition to our signature food of hog roasts, which we make into both pigs in buns and plated meals.
If you're hankering for one of our Hog Roast Huyton hog roasts, we understand why, as we perfected them over a number of years and they're now luscious offerings which we cook slowly but surely over several hours until we get soft, moist and tender meat that simply melts in your mouth, as well as golden, crunchy, salty crackling. We serve them with our homemade apple sauce and sage and onion stuffing, and with homemade onion gravy too if you order a plated meal with your choice of vegetables and potatoes. Either way, our hog roast is a taste sensation that needs to be tried to be believed, and once you've tried it, there's no going back!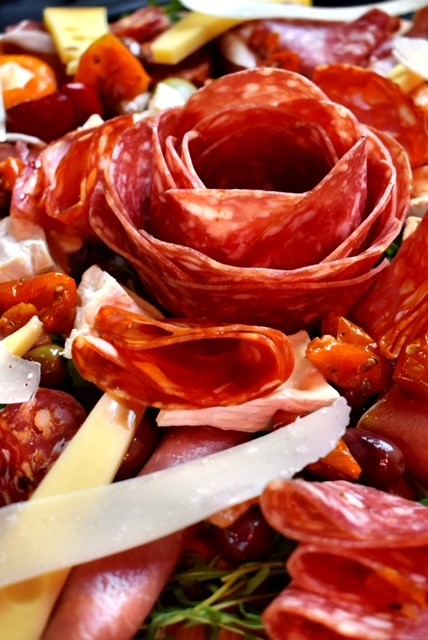 You may well prefer a whole English lamb, free-range chickens or turkeys or beef sirloin for your main instead and that's no trouble at all, and you can enjoy yours with garden-fresh salads, potatoes and veg or rolls and wraps. If you'd like to have a menu of several courses served on the day of your party or event, you can choose your main meat and then add a selection of canapés, starters, sides or desserts, whether you'd like one or two or a great feast of dishes. Your menu is your own decision, though we can help you to decide if you're overwhelmed by choice, and we can even serve one of our standalone menus to make it even easier, like our Loaded Fries, Barbecue, Alfresco or Southern Slow Roast.
Hog Roast Huyton has something for everyone so give us a call today and see how we can cater your next corporate function.