Networking events are great for many lines of work and they always end up being great fun, as well as having a positive influence on your business. At Hog Roast Coppull, we have several menus that are sure to be a great addition to any networking event, including this one…
As an artist, Jason is constantly networking to build new connections and to share his art with the world. This summer he planned to host a showcase for himself and several other artists to display and sell their artwork. To attract a good turnout to the event, he wants to provide a catering option for the evening and decided to hire Hog Roast Coppull to serve a delicious buffet. After looking through our menus, it was decided that a classic hog roast would be perfect, alongside a delicious meat-free alternative.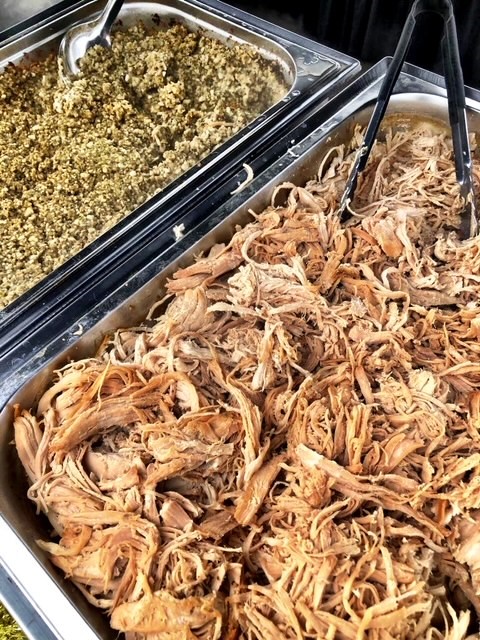 On the day of the event, the Hog Roast Coppull team arrived at the gallery in the afternoon and set up our catering station in the outdoor seating area. We began by slow-roasting the hog and ensuring that it was cooked to perfection, before it was expertly carved by our chef and served in fresh bread rolls, alongside sage and onion stuffing, homemade applesauce, and crispy crackling. For meat-free guests, we served BBQ pulled jackfruit, which is a delicious and filling alternative to pulled pork. Additionally, we provided homemade chips and a selection of seasonal salad dishes to create a varied and nutritious evening buffet. Our menu was a great addition to the event and was the perfect way to break up the evening and keep the guests satisfied. In particular, our catering had something for every guest to enjoy and plenty on offer for seconds!
Corporate events come in many shapes and sizes and no two events will require the same catering. To find out which of Hog Roast Coppull's menus is right for you, simply let us know your party size, date, and location and we can do the rest. We hope to hear from you soon!