Hosting a Halloween party for your community is ideal for bringing everyone together and helping to create some great memories for guests of all ages. To boost your party even further, why not hire Hog Roast Billington to cater for your event? Here is just one menu that is sure to go down a treat…
Harry is the events manager at a local community centre and is currently in the process of finalising plans for Halloween. Each year the centre hosts a Halloween party for people of all ages to attend, with music, fancy dress, costume competitions, delicious food, party games, and plenty of sweets! For this year's catering, the Hog Roast Billington team has been hired to serve a classic hog roast to the guests, with a few additional main dishes added on. Each of our menus can be entirely customised to suit the guest list, so we were more than happy to get involved.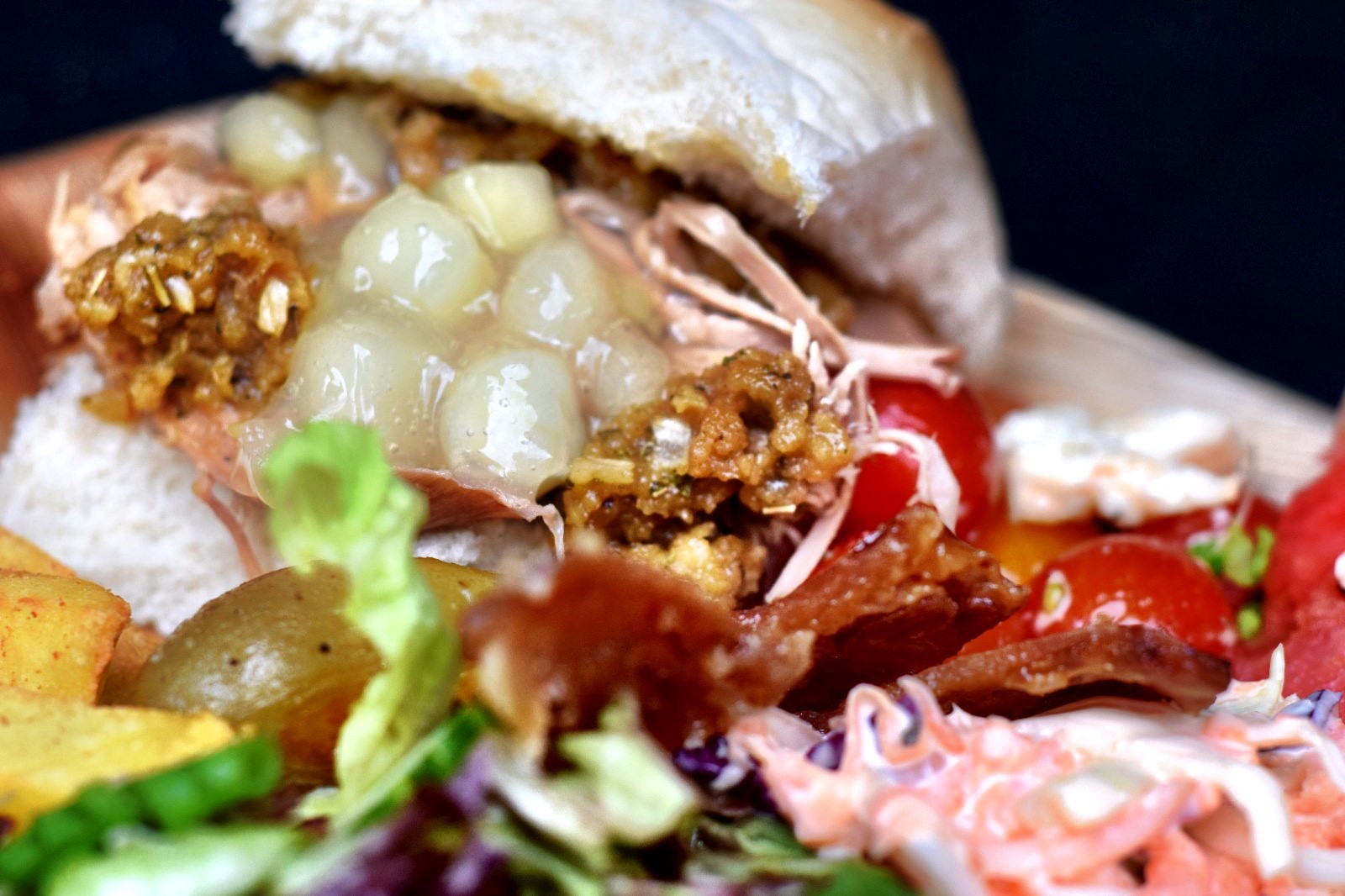 In preparation for Halloween, the Hog Roast Billington team will arrive at the venue in the morning to prepare for the 6:00pm serving time. We will begin our preparations by slow-roasting the hog to perfection and ensuring that it is packed full of natural juices and flavours. Once ready, it will be expertly carved and served in fresh bread rolls, alongside sage and onion stuffing, homemade applesauce, and crispy crackling. Additionally, we will be serving succulent pork sausages and veggie sausages in bread rolls. For the side dishes, the guests can enjoy homemade chips, a green leaf salad and gourmet coleslaw. Overall, this will create a varied and delicious buffet meal, with something for guests of all ages to enjoy. We are expecting our catering to go down a treat and it will be ideal for breaking up the evening.
At Hog Roast Billington, no event is too big or too small for our team. To book in today, simply let us know your party size, date, and location and we can do the rest. We hope to hear from you soon!