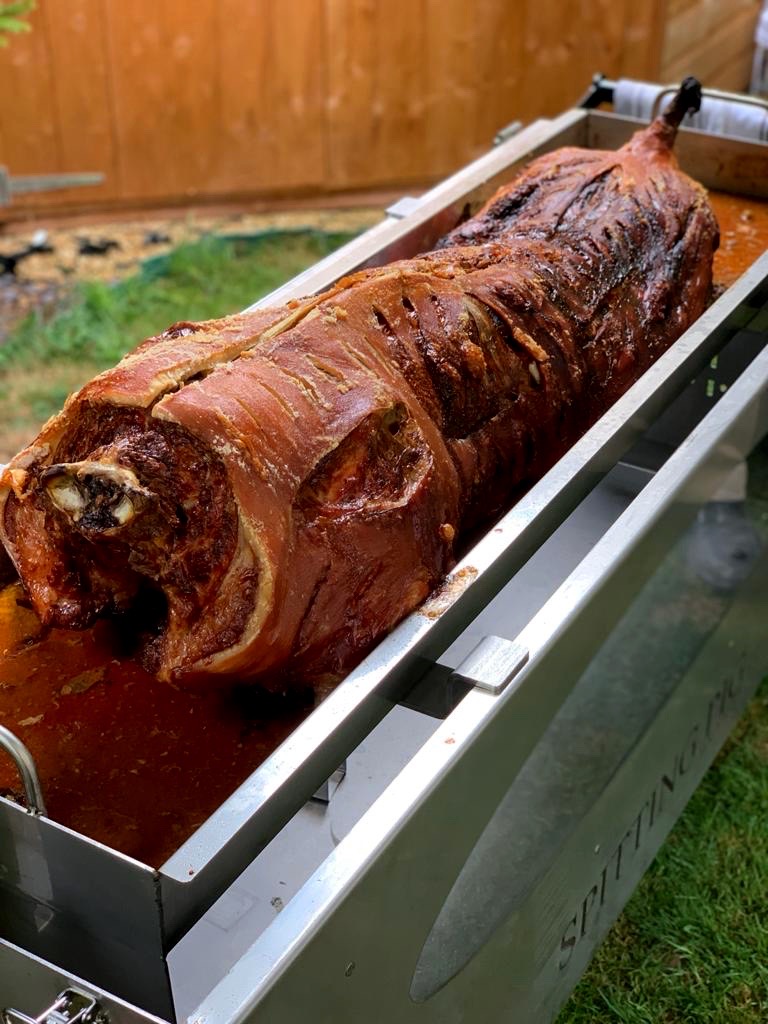 With such a strong community spirit, it's no surprise Simonstone residents love to get together. Whether you're planning a village fete, a fabulous wedding or bringing your colleagues and clients here for a work function, our friendly team can cater for any style of event. With Hog Roast Simonstone supplying a fantastic feast, your guests are sure to get talking as they bond over a good meal.
For formal events, we will tempt your guests on arrival with a succulent selection of canapés. All the while, our talented chefs will slowly spit-roast the pig. The smell alone will set stomachs rumbling. Our menu offers a wide selection of meats, so you can either combine or replace the pork with turkey, chicken, lamb or beef. For those who love the taste from chargrilling, we can also fire up the barbeque.
Worried about your vegetarian guests? Well, we will supply an alternative for them that is just as divine. Hog Roast Simonstone want your party to be perfect, so if you can't find an option that quite works, we will personalise the menu with you.
Hog Roast Simonstone – Leaders In Our Field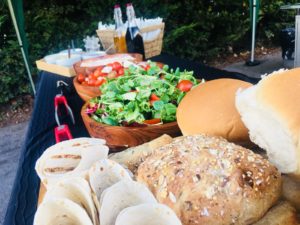 When crafting a delicious dinner full of flavour, you need both the right tools and the right ingredients. That's why our chefs use spit-roasting machines that are best in the business and cook with the finest locally sourced fresh ingredients available. We want every mouthful to pack a punch.
We take care of the finer details too. Hog Roast Simonstone has catered for many events, so not only do you get a mouthwatering meal, but you also get our events expertise. When helping you plan your party, we will discuss everything from optimum serving times to supplying disposable napkins. No detail is left out.
There's nothing we enjoy more than watching a room (or field!) full of people enjoying their food. Our chefs are expert carvers so nobody will dine on meat that is anything but perfect. The same care goes for our salads and seasonal vegetable sides – they will taste as gorgeous as they look.
If you're hungry to learn more, you can reach us by phone or email.  We will happily answer all of your questions.