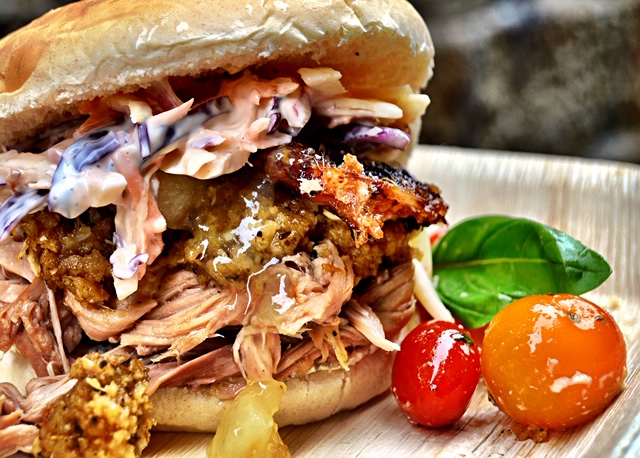 Tucked away in East Lancashire, Rossendale is a town surrounded by rolling hills and historical settlements that make for a great escape to the country. If you're local to the area and planning a private or public event here, Hog Roast Rossendale are ready and waiting to make the occasion extra special with our premium hog roasts. This type of catering isn't just about the serving of the food but creating a memorable experience for yourself and your guests.
Hog roasting creates a communal atmosphere that brings people together from all walks of life. Everyone will be mesmerised by the sight of the pork turning slowly on the spit until it evolves into a juicy, crispy masterpiece that's ready to be tucked into. For the very best taste, we'll also drizzle on some of our homemade apple sauce with a selection of delicious sides of your choice such as mashed potatoes, salads or roasted vegetables to leave your guests feeling full and satisfied.
Enjoy A Hog Roast Rossendale Buffet Or A Sit-Down Meal
The versatility of hog roasts allows for various serving styles, from a simple sandwich to more formal plated meals, catering to the unique atmosphere you want to create. Let your personal chef know of your vision and we'll do everything in our power to ensure we tick off all of your needs.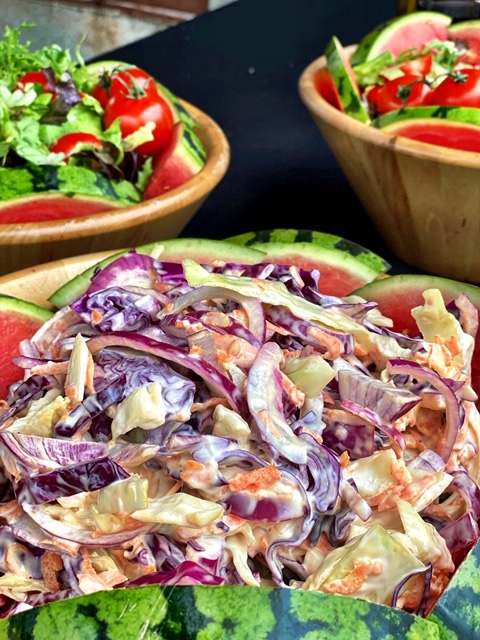 What's more, Hog Roast Rossendale only use the finest ingredients from the best suppliers, which ensures that our food always tastes great, no matter what we serve. We source our free-range meat, fruits and vegetables from farmers in the Lancashire region which not only ensures freshness, but also ensures that we're reducing our carbon footprint by shopping local.
While we cannot praise our hog roasts enough, this doesn't mean to say that all of your guests will crave roasted pork – but that's no problem to us. We always try to remain flexible by serving a variety of dishes for all dietary needs; especially those who are vegan, vegetarian or gluten-free.
Ready to see what else Hog Roast Rossendale can offer you? Get in touch with the team today to chat about the various menu and serving options.