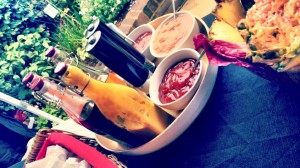 Hog roast hire Rochdale are giving you the chance to hire our quality equipment at your next event and try our style of cookery yourself if you are a more hands on kind of person, we know cooking is becoming more popular for some people and we give you all the information you need you just baste the meat at appropriate times and let the cooker do all the hard work. Don't feel worried about using our top quality equipment as we can give you the advice to pull off the best party of the year, you will be amazed by the quality of our food cooked the way you want it. Hog roast hire Rochdale only use the best staff and are they are all very approachable and will gladly answer any questions you might have about hosting your very own hog roast banquet so give us a call and let us help you cater for your next event no matter the occasion with a style of catering that will impress friends and family on originality and taste. We deliver our equipment to your venue and place the cooker where you want it, we will then show you how to work the equipment which is simple to use yet very effective then we will give you info on basting times and cooking styles giving you the confidence to enjoy your party without endless food preparation and hassle you could really do without, our hog roast cookers basically look after themselves all you do is season and make sure everyone's glass is filled, its the easiest way to provide top quality food for your guests guaranteed.
Hog Roast Rochdale – Leaders In Our Field
If you would like to supply your own meats and produce that is fine, you can just hire one of hog roast cookers and do the rest yourself, whatever makes your day simpler and easier we are here to serve and provide the choices are up to you. So whatever you decide to go with we have all the bases covered, remember our service is the best around locally and our staff are trained to the highest standard making sure they stick to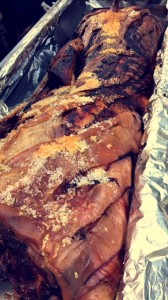 all health and safety regulations and ensuring they're up to date with all the latest food and hygiene laws, we are professional and you will see for yourself once you have tried our first class service. Hog roast Rochdale have catered for many events and functions in the area we cover all types of events from small family gatherings to weddings, fairs to work functions they all benefit from this style of cookery. We have a vast array of produce available for usage on our hog roasters and can provide you with some amazing livestock and produce, we have the best selection available at hand locally, we only source locally because we know the farm lands around Lancashire are probably the best in the country, because it is so local it ensures the produce of choice arrives to you in the freshest condition again guaranteeing fresh tasting well cooked food at an affordable price, we want everyone to try this style of cookery and we guarantee you will not be disappointed with the food we serve. The produce, seasoning and livestock we use is of the highest quality but if you have your own contact you can supply the meats yourself that is not a problem, we just want to make sure your event goes well with out any hassle or problems, our aim is to cut down stress and bring top notch food and catering to your next event.
The staff we use are professionals in their own right and are experts in this style of cooking and can pass on their knowledge to you another great perk of using our top class catering services. Many types of food can be hog roasted not just pork and with quite a wide menu we are confident we can provide even the trickiest eater with a plate of food they will enjoy, we can cook chicken or turkey for the white meat alternative or we can go for a more elegant approach with our minted spring lamb and fresh wild salmon a popular choice for weddings and work functions, we can also cook ribs, rump and other choice cuts of beef on our roasters, we also provide fresh crisp salads to compliment our dishes covering the vegetarians out there, so let us cater for your next function you will not be disappointed.