This South Pennines town is close to the West Yorkshire border and has Anglo-Saxon roots. It became a prominent mill town during the Industrial Revolution and many of the original weavers' cottages still survive today and have been designated as listed buildings. Because of this, English Heritage has classified Bacup as the best preserved cotton town in England and more can be discovered about the town's history and industrial heritage at the Bacup Museum.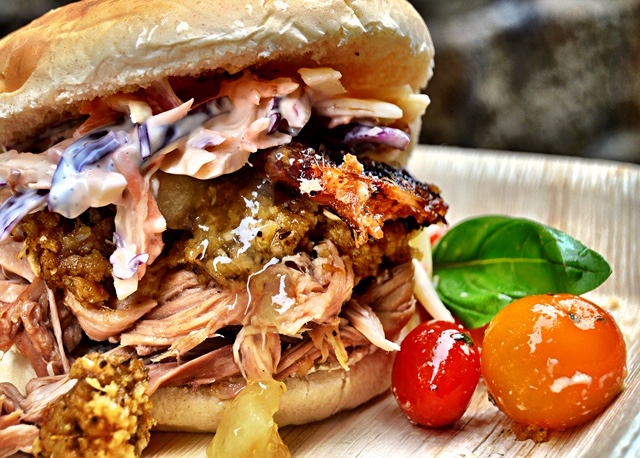 Hog roasting is a cooking method that has been used as far back as ancient Roman times and here at Hog Roast Bacup, we have adopted and mastered this technique in order to deliver the finest quality hog roasts in the area. Whilst our superior hog roasts will always be what we are known for, we don't just offer perfectly cooked pork for events in Bacup-we have a vast array of contemporary menus to suit all tastes, occasions and dietary requirements.
Hog Roast Bacup – Great Food For All Occasions
Our signature hog roasts are always an incredibly popular choice for outdoor wedding receptions, festivals and private parties, but we also offer a tempting selection of alternative meats, vegetarian dishes and formal 3 course meals. If you would like another type of meat as an accompaniment or alternative to our delicious pork, you can enjoy some of our spring lamb, whole roasted salmon, organic chicken and sirloin of beef, to name but a few. Our vegetarian dishes are also varied and imaginative, with plenty of meat-free options available in our starters, mains, side dishes and canape selection.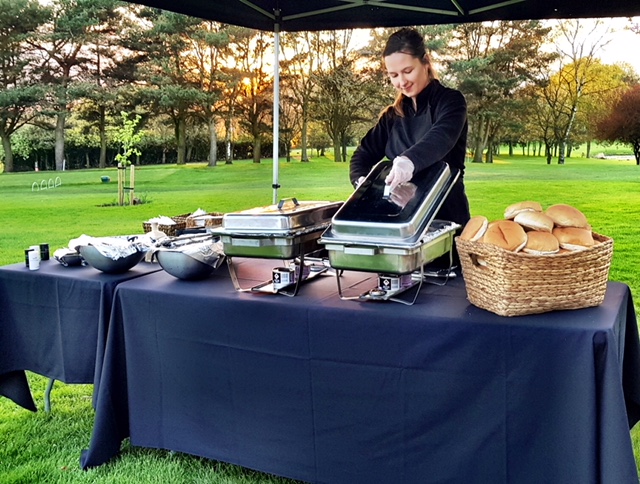 Every ingredient the Hog Roast Bacup team put on your plate is sourced from the finest locally produced fare, from our ethically reared meat to our organic fruit and vegetables. We also always make every dish from scratch on-site on the day and you will never find inferior quality ingredients or ready-made short cuts in any aspect of our food preparation. If you want your event to be more formal in nature, we will bring along our own events staff to provide full table service and provide a tasty welcome for your guests in the form of our handcrafted canapes.
If you want superior quality mobile catering and the freedom to host your event in any indoor or outdoor venue in Rawtenstall, the Hog Roast Bacup team tick all the boxes every time.