Bringing fresh hog roasts to events throughout Withnell, Hog Roast Withnell is a fine meat caterer like no other. By providing premium food at a low and flexible cost, Hog Roast Withnell are changing the catering game. We specialise in an event dining experience that is every bit an event of its own. Our freshly prepared namesake hog roast is a sure-fire winner for every event as it provides both fine taste and an air of dazzling spectacle both in preparation and presentation to really stylise any occasion.
Whether you're planning for a wedding, corporate function, birthday, or more then be sure to look out the fine team here at Hog Roast Withnell to receive an unforgettable food experience guaranteed to liven up your night. As well as being distinctly unique our premium catering services are fortunately also at a completely affordable and flexible pricing structure so that no one need to scrimp on the quality of Hog Roast Withnell.
For Withnell we source only the best ingredients and meats available from local stocks. Our slow-cooked hog roast is simply the best way to enjoy such fine quality sourced meats, as its slow cook process overseen by our expert chefs ensures the meat cures to an exact perfection. For good reason we believe the spit roaster provides an added layer of quality to a roast, as its traditional pit fire methods creates a perfect crispy and charred texture around the pork skin to properly lock in all of the pre-spicing flavour, while the meat inside remains juicy and tender throughout. Plus, it just looks incredible at work too – something which cannot be undersold for an event!
Wondrous Works In Withnell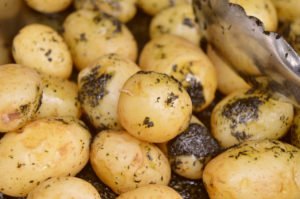 Hog Roast Withnell boasts quality right through our menu. You can dine in a variety of styles with us; whether you favour the more casual approach or a full course formal menu, Hog Roast Withnell can find the services and the foods to suit. We work personal to your event ensuring always that you are getting the services and the foods you want, all without breaking the bank too as we keep costs affordable and flexible.
Sound like the event catering experience for you? Then get calling to Hog Roast  Withnell now!