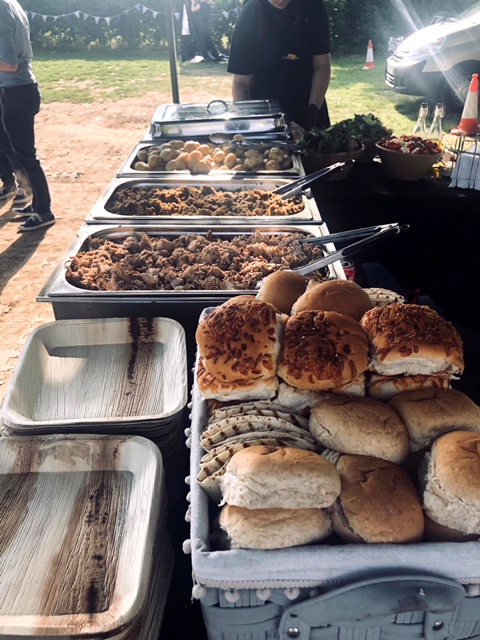 So, you have a party coming up in Wilpshire, and you're in the mood for food so fantastic it will make everyone smile. Well, you've come to the right place. Whether you're organising a wedding or a works do, we can throw you a bountiful banquet to suit any style of event.
Hog Roast Wilpshire has an amazing menu. As our name suggests, we love to slowly roast a whole pig on the spit, locking in all of that juicy flavour. However, we offer a variety of meats and you can combine more than one option if you want to give people a choice. From moist turkey with fresh cranberries to mouthwatering beef and Yorkshire puddings, our chefs will cook up a storm no matter what you pick.
We want to make sure everyone in your party tucks into a delicious dinner, so we will happily personalise the menu to fit your needs. If you need us to supply a vegetarian alternative or adapt someone's meal to cater to any dietary restrictions, Hog Roast Wilpshire can easily arrange this for you.
Hog Roast Wilpshire – Quality Is Our Top Priority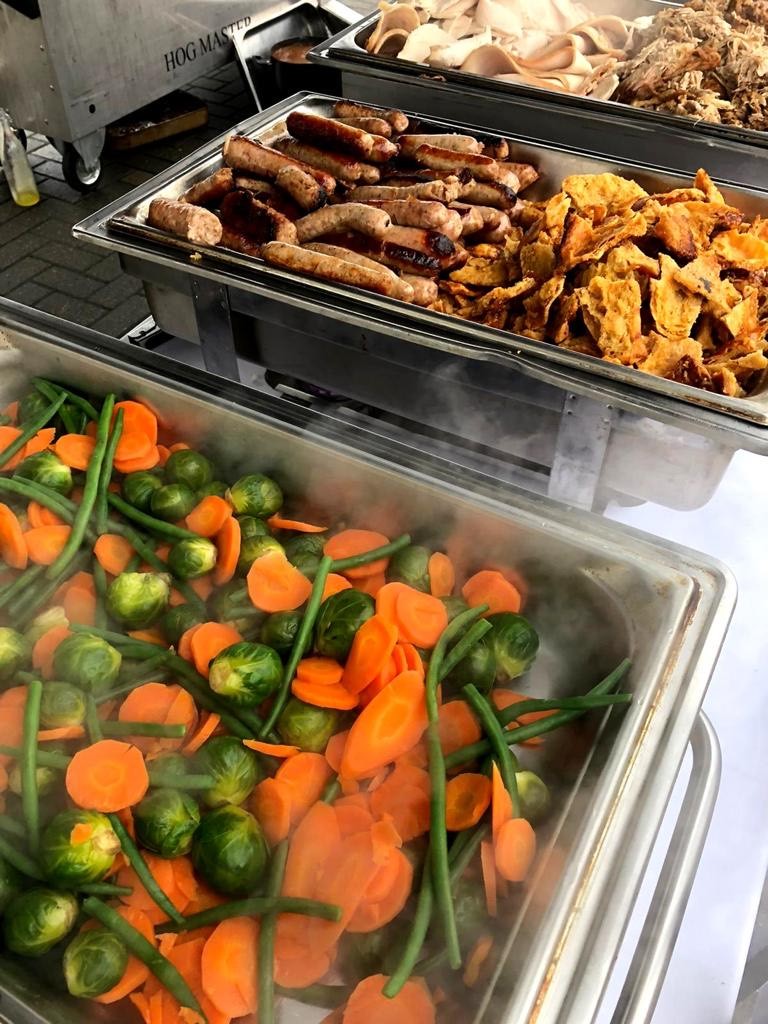 We have high standards when it comes to selecting our meats, salad and vegetables and only ever use local suppliers. Only the finest ingredients make it into your feast, and everything is cooked fresh on the day. It's our way of making sure that every morsel tastes sublime.
Another way to ensure your meal bursts with flavour is by using spit-roasting machines that are the best in the business. We hire these out too, so if you're a whizz in the kitchen and want to impress your guests, we can show you how to use it to its full potential.
For formal events, we have a fabulous team of servers for the day. They will take care of serving food straight to your guests instead of them queuing, and clear away any mess or empty plates.
From the moment you reach out to us, Hog Roast Wilpshire put the customer first. We will make suggestions that we feel would benefit your event but also meet your budget, as well as take care of the finer details such as cutlery and disposable napkins.
Ready to start planning your party? Drop us an email or give us a call today!