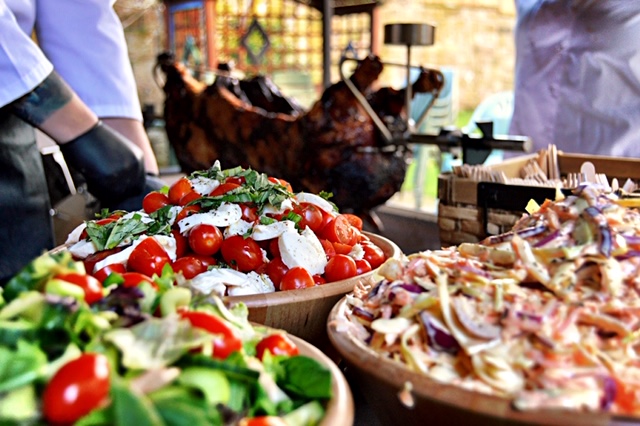 West Bradford is a lovely location to bring everyone together for a wedding, village party, work function or any other style of event. The community spirit here is as heartwarming as the luscious green hilly views. It's one of the reasons why the Hog Roast West Bradford team enjoy working in this area.
So, you have a party to organise, and you need a feast fitting for the occasion. Well, we can cater for 50 guests as effortlessly as we can 500. No matter how many mouths you need to feed, everyone will enjoy a fabulous meal.
As you would expect, Hog Roast West Bradford specialises in spit-roasting pork. However, our mouthwatering menu features other meats too. If you prefer to tuck into a moist turkey with fresh cranberries or chomp on chicken drizzled in a homemade onion gravy, then our chefs will cook up a storm for you. Browse our menus and packages for inspiration, and if you can't find what you're after, let us know, as we can work with you to personalise the menu to your taste.
The Best Hog Roast In West Bradford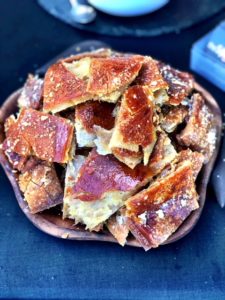 Hog Roast West Bradford prides itself on selecting ingredients of the highest quality. It's our way of guaranteeing your meal is full of flavour. We only use local suppliers so that everything is fresh. This isn't just for the meat, our salads and seasonal vegetables will also delight the senses.
The spit-roasting machines our chefs use are top of the range, as we want to make sure we're locking in the moisture that makes your meat as juicy as can be. We do hire these out if you wish to take on cooking for the day and can supply the food if you want us to take away the hassle of sourcing it yourself. Also, with our expertise on knowing how far a whole pig can stretch, we remove the risk of you ordering too much or too little.
We want all of your guests to smile as they eat. That's why we will create a vegetarian alternative or adapt the meal for any members of your party with dietary requirements. Nobody misses out on a memorable meal.
Ready to start planning your perfect party? Let us take care of the menu. Reach out to us by phone or email today.