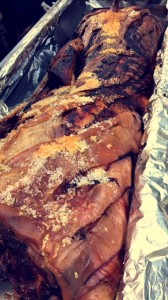 Hog roast hire Swinton are the number one slow roast cooker specialists in the area and we can offer you a chance to hire one of quality hog roast cookers for you nest special event or occasion, you can just hire our apparatus or hire the full service with your very own chef cooking the best quality meats on our fantastic equipment, it gives any event a special kind of feel and sets the tone for the whole event, a great way to feed lots of guests with minimal fuss and effort. Hog roast hire Swinton offer the best service around with all our staff being trained to the highest order insuring you only receive the best quality food and service at your next function that requires great catering, we cover all the bases and we promise you will not be disappointed with our first class service. The produce we use is top notch and is all locally sourced to ensure freshness and quality, we have a vast array of produce at our fingertips and do not think our menu is one sided we have many alternatives to pork. Chicken and turkey is a great alternative to pork and fits the bill for smaller events such as family gatherings or small work functions, these meats really benefit from a slow roasting and beat a traditional oven hands down, seasoned with salt and pepper, its simple yet satisfying a real winner amongst our regular clients.
The Best Hog Roasts In Swinton
If you are planning a special event and require a more sophisticated feel for perhaps a wedding or work function then our fish slow roasted could be the meal for you, if you have a special request for fish we will endeavour to provide it for you, but our wild salmon is the top of most peoples lists. We also love the tenderest of all meats that we all know and love as minted spring lamb a number one choice for any style of function and the ideal type of meat to really show off the skills that our quality hog roasters have, lamb is already a soft and tender meat but it can be ruined with over cooking which in turn makes it tough, chewy and dry ruining the lamb but with a slow steady cooking like our top of the range roasters give it keeps the lamb juicy and moist and when seasoned with mint it is fabulous for any event or occasion, quality food with a homely feel at the same time, the best way to compliment any meat is to cook it with the respect it deserves, you will see the difference. We can cover vegetarians too with tasty crisp salads and warm potato dishes everyone can enjoy. Hog roast Swinton only use the best equipment and once you see it in action you will see true value for money when you see how versatile our cookers really are, they can operate in most environments including when its raining and also indoors so if you are wondering about venue problems then don't as you will see our cookers can handle most situations where other types of catering can often fail.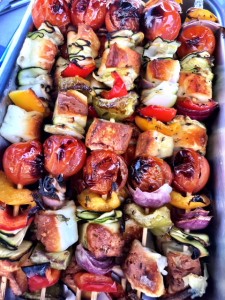 There are lots of reasons to try our fantastic service out and we cover all the bases for you with the knowledge and expertise in this field combined with top class equipment that is really simple to use but does not drop on quality and results there is no better time to try a traditional hog roast supper yourself today. Like we say if you enjoy cooking yourself we can give you advice on how to use our cookers yourself, you can really wow your guests Jamie Oliver style with brilliant, rustic food sure to please even the fussiest of guests. Hog roast Swinton will gladly help you with any questions concerning the equipment we use the produce we cook on it as we all know every bit of produce has a story to tell, our seasoning too is all locally sourced and of the highest quality but if you have your own source feel free to use any produce of your own, if you only want the cooker that is fine we will give you the advice you need about cooking times and equipment usage then you can cook the produce of choice how you like, all you have to is baste and let the cooker work its magic, so give hog roasting a try today you will love the results.