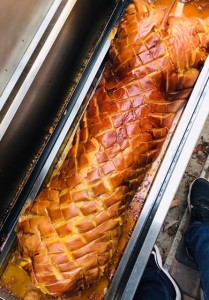 Nestled under the Pendle Hill Sebden is a beautiful village in the Ribble Valley with a stunning landscape. Pendle is steeped in history and legends and is renowned for its connections to the trials of the witches in the 1600s and also as the place where George Fox, a leading Quaker preacher, climbed Pendle Hill and realised he had a message for the world, which lead to the formation of the worldwide Quaker movement. Just north of Sabden is a car parking area that offers a panoramic view of the hill and surrounding countryside. It is also where the main walking trail for Pendle Hill begins if brave enough to put your boots on! And if after walking the trail you are looking for a caterer for your event then look no further than Hog Roast Sabden, we are the unrivalled premier hog roast catering service with over 20 years of experience in the area.
Whatever the event or occasion you want to host why not make it day to remember in this stunning location with an incredible hog roast experience. We guarantee there will no witchcraft on your special day, just pure wizardry from our amazing talented chefs cooking your hog from scratch right in front your eyes, pure magic! Regardless of an outdoor or indoor location, with our expertise Hog Roast Sabden can comfortably cater for your requirements in any setting as we do not need any on-site facilities.
Superior Hog Roasts For Any Occasion with Hog Roast Sabden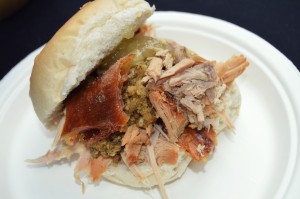 Hog Roast Sabden have created an impressive range of menus which are both innovative and on trend for every event, from a small private party, to a wedding reception, right up to larger corporate hospitality events. All our menus include vegan, vegetarian and gluten-free diet options and on the day our friendly professional chefs prepare and cook everything from scratch, delivering restaurant standard food to you and your guests, which you can rest assured has all been sourced locally, including all our meats which are all ethically reared. Your chosen meat be it pork, beef, chicken, lamb or turkey will be cooked using the traditional slow roasting method, proven to be the best method to lock in the meats natural flavour and retain its juicy succulence!
To find out further information and to discuss your next event, please contact our team for a no obligation and informal chat.