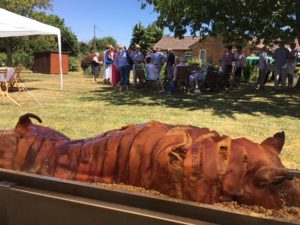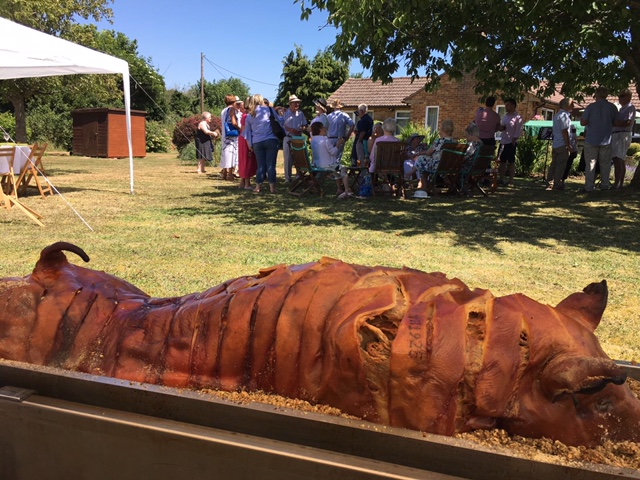 The area known as Rimington is actually two civil parishes; Rimington and Middop. It is a place of many parts spread over quite a large area and includes the hamlets of Newby, Stopper Lane, Martin Top and Howgill. Rimington and Middop has a very varied heritage and in the past had a mine, cotton and corn mills, quarries and other places of employment. Now the employment in the village is mainly farming and its surroundings have been formed by the many years of cattle and sheep farming which have produced the rich texture of fields, lanes and small woods. A section of the Roman road from Ribchester to Elslack runs through the area. Until 1974 it was part of Bowland Rural District Council within the West Riding of Yorkshire. Since then, it has been in Lancashire as part of Ribble Valley District Council. Downham Bridge still has evidence of the old boundary carved in it.
Hog Roast Rimington are pioneers in hog roast catering and whatever type of event you want to host, whatever your budget we can cater for it, be it small intimate party, a wedding or corporate hospitality. Our team here at Hog Roast Rimington do not require any on-site facilities so the choice is yours! Be it an outdoor or indoor setting our skilful team can comfortably cater for you to a very high standard, and you and your guests will certainly experience a day which will truly be remembered.
Spectacular Hog Roasts Rimington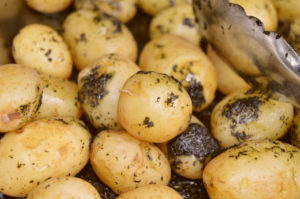 Our friendly professional team at Hog Roast Rimington have a wealth of experience, which makes us the leading hog roast caterers in the area. All all our produce is sourced locally and our meats are all ethically reared. Our menu development is both innovative and is constantly evolving so we have a vast range of options to choose from for any event, which includes vegan, vegetarian and gluten-free diet options, so no one goes hungry! On the day our chefs will meticulously prepare and cook your menu from scratch, delivering restaurant standard food.
Your chosen meat is expertly cooked by the traditional method of slow roasting, this method of cooking brings out the incredible flavour of the meat and ensures you and your guests have amazing succulence from every single bite! For further information please contact our team for a no-obligation informal chat.