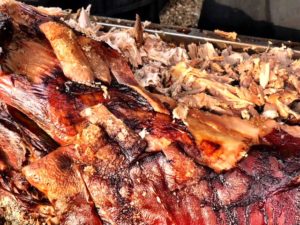 Located near the West Pennine Moors, Ramsbottom is a very characterful market town with a lot to offer. It is a major stopping point on the East Lancashire Railway and is on the Irwell Sculpture Trail. It has an array of independent shops, regular artisan and vintage markets, as well as playing host to an annual chocolate festival and the rather unique Black Pudding Throwing Championships. Its most imposing landmark is the Peel Monument, which was built in homage to former Prime Minister and creator of the modern police force, Robert Peel.
Ramsbottom is certainly a great place to live and to visit and is an ideal spot of hosting any kind of event. If you are looking for some high quality mobile catering for one of Ramsbottom many outdoor markets or annual festivals, or you are in need of some great food to help you celebrate a milestone in your life, Hog Roast Ramsbottom can give you everything you need.
Reliable Hog Roast Ramsbottom Caterers
Hog Roast Ramsbottom are the best hog roast suppliers in the area, not to mention a very flexible mobile catering company capable of cooking in any location. We are committed to using only the very best locally-sourced produce in all of our dishes and every item on your chosen menu is always freshly prepared by our skilled on site team at your venue.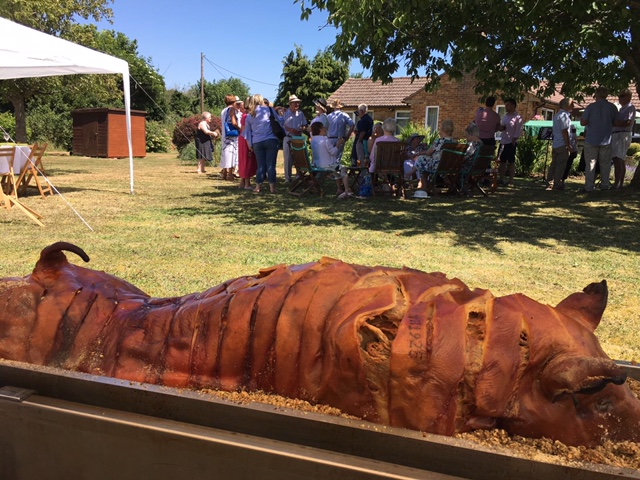 We  can supply our trademark hog roast sandwiches, varied buffets and sophisticated 3 course meals for any occasion and for any amount of people. We have a multitude of options in all of our menu combinations, including alternative slow-roasted meats and enticing vegetarian alternatives, which we invest just as much time and effort into creating as our unbeatable meat courses.
We always strive to make all of your guests happy by providing them with fantastic food regardless of their preferences and we will always go the extra mile to ensure everyone's dietary needs are catered for. If you opt for one of our 3 course meal menus, you can also indulge in some of our delicious handmade canapes to start the meal off in style, and benefit from receiving full table service from our experienced waiting staff.
If you are hosting any kind of event in Ramsbottom and you want superior food and service, please do not hesitate to get in touch us here at Hog Roast Ramsbottom.