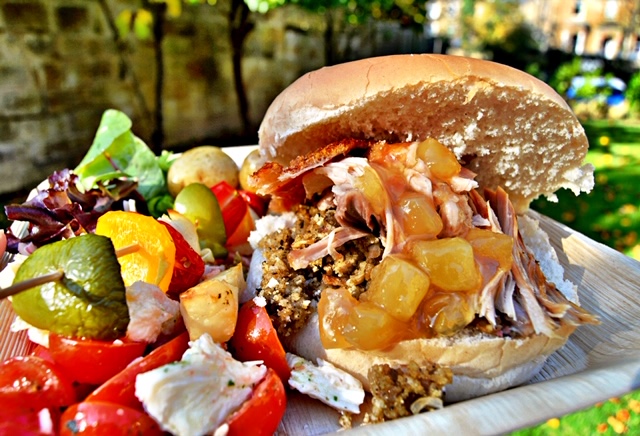 It's one of the UK's newest cities yet home to one of the country's oldest football clubs. We are talking Preston, the administrative heart of Lancashire and a city with a great history.
Preston is a sprawling city with a population of over one hundred and thirty thousand people, and with a population that big, it means that there's always a lot of entertaining and partying to be had in Preston. The city coat of arms features a lamb but maybe it should be a hog, as hog roast is a very popular choice in this significant corner of Lancashire. The City of Hog Roast Preston, anyone? Why so popular? Well, Preston is a bustling city with a thriving business community, one of the country's busiest train stations and a popular (if underperforming) football team. Preston's inhabitants work very hard so a hog roast is a good excuse for them to unwind in style. A city full of great venues, Preston is certainly not short of great places to get together, wine and dine and hog roast is always a popular choice at many of these locations. Big hotels, splendid pubs and quite special locations only a short drive away means that Preston is a hub of hog roast whether for private parties, birthdays, big weddings, corporate entertainment or sporting dinners. Hog roast Preston is not such an unreasonable title, after all.
Preston's proud history as a heart of the textile industry helped build the then town into the great city that it is now, so perhaps that hard work has helped establish a great taste for great tasting food that is now a permanent part of the Preston DNA. Maybe you are looking to organise a special event in Preston and have not previously considered hog roast as an option. You should. Think 'hog roast Preston' as it is a great combination. A fantastic choice of venues and access to superb hog roast catering. If you are unsure that hog roast is suitable for your Preston party, then consider this: Hog roast crosses culinary boundaries and has universal appeal, seemingly popular with all ages. Hog roast can be the relaxed party food that everyone can enjoy with a beer, or it can be the beautifully presented main course at some of the most formal events you can imagine. In fact, hog roast makes a quite wonderful main meal for a corporate event where the need to impress colleagues and business associates is top of the agenda.
Hog Roast Preston – Leaders In Our Field
Hog roast Preston consider themselves as extremely lucky not only do we live in this fantastic county we also work here too! We look out onto wonderful scenery and even on the darkest coldest days Preston always has a wonderful feel to it. The local community are by far our best customers and we have catered for most who live here! We have catered for Christening, Engagement, Wedding and countless other events a lot are confused as to what we do well we offer catering in and around Preston Specialising in hog roasting. We offer the ultimate in catering and have a good reputation in what we do. We have been successfully trading now for five years and have grown in wisdom in what we do. If you are thinking about catering but not sure what to do them give us a call we will explain the benefits of hog roasting and there are quite a few. Firstly the meat is wholesome and nothing is added to the meat all natural. The meat is roasted to perfection and no additives what so ever are added we offer real quality food. The other benefit to hog roasting is the entertainment side, as we really do put on a show! Our machines look spectacular and more so when you see a full pig in all its glory rotating around for all to see. We have everyone talking at our events and is ideal for getting everyone mixing in at an event. Hog roast Preston cater for all numbers whatever the size of your event we can help we have in the past catered for thousands and on the other hand our smallest has been four. Hog roasting was the first ever method of cooking you can just picture the cavemen out in force with their flints lighting the fire under the animal cooking it really is surreal and as we say it really is entertainment! Hog roast hire Preston have slots available for the next coming months we are advising customers to get in quickly as once the sun starts to shine we start to fill up fast. We cater all year around night or day so whatever you prefer we can help. We can cook you anything to accompany the meat any side dishes or salad with dips, gravy and sauces all popular at our events but we don't stop there, puddings are popular too and trifle is our speciality its funny how people now have gone back to good old fashioned hearty food it really has made such a comeback, gone are the days with a la carte menu and food that looks like a work of art on the plate people now want real value for money and that is what you get with us. Visit our website and drop us an email we will be happy to assist, there is also lots of information on the website and colour menus hog roasting bringing real food back in fashion…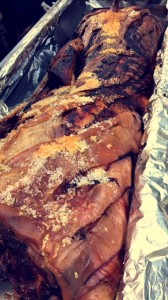 This is a city with a real sense and feeling of total diversity. Maybe this is down to the many different cultures that part of the city's community and make it such a vibrant place to live, but it could also be down to Preston being placed in quite a brilliant position geographically. The city is almost perfectly located right in the heart of the north west of England and that makes it an ideal base to explore the areas surrounding it. Lancashire is a real mix built up areas and of stunning countryside but you also have two of the nation's biggest cities not too far away and the UK's leading seaside resort just twenty minutes west on the M55.
It is no surprise given its proximity to all these locations that Preston has something of a hub feel to it, that everything revolves around this relatively newly crowned city, and the food here also reflects this. It is not surprising that the city is becoming hog roast Preston, such is the passion for great food and the array of influences on the city. With a large population to keep entertained and well fed at many an event throughout the year, hog roast really can serve an important role in ensuring that all those fantastic events that are going on all year round are supremely well catered for.
As you may already know, hog roast caterers are a very dedicated and select band who know exactly what they want when it comes to great results from their cooking exploits and this means that they are always on the lookout for the very best ingredients. Luckily, Preston and the surrounding area is blessed when it comes to sourcing superb local produce of all kinds and pigs are no different. Lancashire is awash with quality suppliers and that means that the caterer is going to be a very happy character indeed when it comes to getting hold of a great tasting, good quality pig. So, if you are in the early stages of organising a special event such as a milestone birthday party, a 50th wedding anniversary, a 40th birthday or a big family Christening then you can rest assured that your family and friends will be able to support local business by tucking in to a local pig. That's one of the great things about holding a hog roast in Preston because you can be sure that you are going to getting great local ingredients.
Of course there is more to a hog roast than just a great tasting pig. The chef needs to be up to scratch too, and the equipment needs to be quality, but that is never an issue with a hog roast caterer and you will find that they are always dedicated to giving you great, professional service each and every time. If you are going to want to make your Preston event special then bringing in a hog roast chef could be the perfect way to do it.