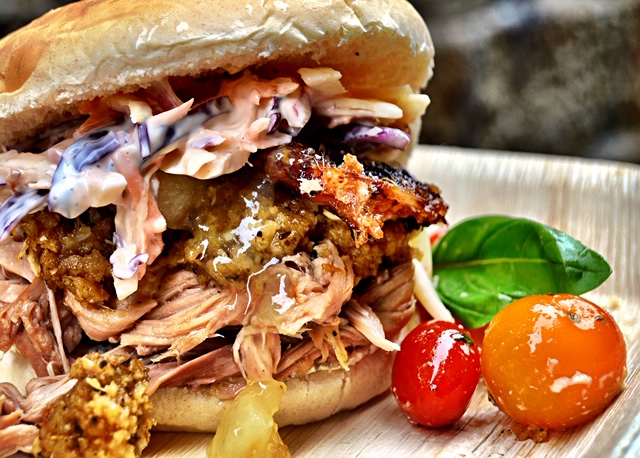 For the very best in event catering the only place to come is Hog Roast Morecambe; we guarantee a quality food experience with a difference for all your events throughout the town of Morecambe. Our speciality comes from our name: the hog roast. For Hog Roast Morecambe the hog roast exudes all that you want in event dining. It cooks in a grand and traditional style that is easy on the eye (and certainly gets your mouth watering) and its taste is second to none, providing unbeatable quality in high quantities.
Our very own hog roasting machines have made hog roasting better and easier than ever before as their mobile packaging and ease of use makes for some of the best roast cooking on the market. This is far beyond your usual oven cook; with the Hog Master Pro we can deliver high quality roasts in high volume to easily feed even the biggest events around town. For a low and flexible cost our customers receive both quality ingredients sourced from the best local vendors and a team of elite chefs who know just how to prepare our quality meats properly.
For your events in Morecambe let us serve you up a proper Sunday roast prepared like you've never had before or grab a quick bite with our unbeatable pulled pork rolls teeming with salty flavour and juicy taste. Believe us when we say you won't want to have your food cooked any other way after experiencing our divinely unique roasts. The Hog Roast Morecambe way of doing things will soon be the only way of doing things!
Stylish Catering In Morecambe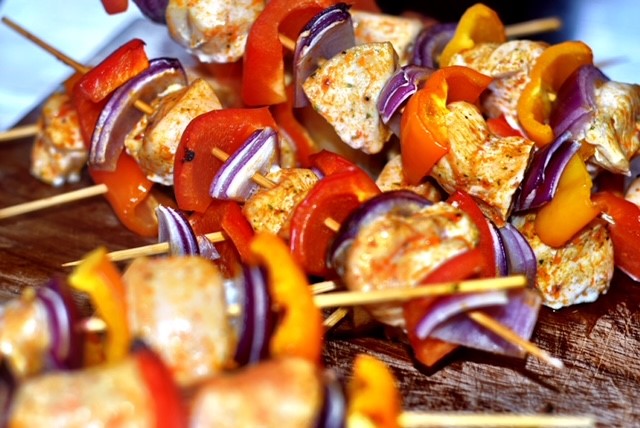 Hog Roast Morecambe is capable of administering catering for any event, and for any guest requirements. Here we believe that event dining should be exactly what it says on the tin: an event. Together with our professional team, our aptitude for flair and style, our excellent roasts and brilliant starters, mains and desserts, your event dining experience will be the best you can get in the UK. Plus, while our quality screams premium, our prices do not as we deliver top end catering at an affordable and flexible cost to you. Get the foods you want, how you want, without breaking the bank.
The event catering experience of a lifetime is just a call away, so come to Hog Roast Morecambe today!