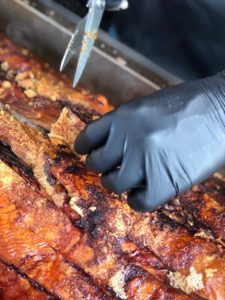 No event is complete without catering, but here at Hog Roast Hyde, we go above and beyond to ensure your guests are blown away by the service we provide. We hire the very best chefs in the industry; some of which have over 20 years of industry experience. We can cater for all manner of events; from weddings to anniversaries, christenings and even corporate occasions – and we look forward to any other event types that are thrown our way. We are completely flexible in our approach, which means that all of your requirements will be nailed down to a tee. Nothing is too much trouble for our team, so please feel free to raise any queries that come to mind and no doubt, your requests will be met without difficulty.
Quality Hog Roast Catering In Hyde
As our team is so passionate about hog roasting, we have made our very own equipment to cook the food to total precision. Having seen many standard fast-food companies offer very most basic food, we had the ambition to surpass what was already on the market and offer a hog roasting service that cannot be challenged.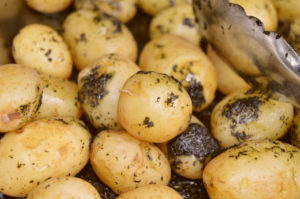 All of our ingredients are supplied from local farmers who share our passion for excellence, which kick starts the quality process. Only free-range meat is used which results in a better taste and texture when it is served on your plate, while vegetables are nurtured throughout the growth and picked when ripe and juicy. To ensure the food is served at the requested time, we will turn up to the venue hours beforehand to get the cooking process underway. It takes approximately 6 hours and a great deal of dedication for the meat to be cooked to perfection – resulting in a deliciously juicy inner and crispy outer. However, pork isn't the only dish we serve; you have a choice of other meats and there are also specialist dietary menus available for vegans, vegetarians and those who are gluten-free.
Get in touch with Hog Roast Hyde today to tall through the various catering styles and dishes and book us for your event.