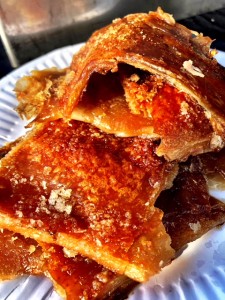 Hog roast Haslingden know how important it is to provide top quality catering for events as we know all to well about parties being spoiled by lack lustre catering that rarely hits the mark on taste and originality, well this is where we excel with the best quality cookers providing slow roasted meats sure to satisfy even the trickiest eater or fussiest guest. If you have not heard of hog roasting you may recognise the term rotisserie style cookery or as it was known in days gone by as spit roasting, it involves slowly turning the meat to ensure even and slow cooking keeping the meats soft and tender, bringing the best out of even the toughest meats. Hog roast Haslingden has a wide range or produce available to our fingertips and we only select the best from our local farmers and always source locally ensuring whichever type of produce you have selected arrives fresh and crisp ready for the cooking of a lifetime. We have produce to fit any style event and can cater comfortably for large events or small events, our roasters are so versatile any type of produce can be cooked to a high standard so if you have a specific variety of meat in mind just ask us and we will answer honestly, we know our cookers limits and to be honest there isn't anything it can't cook to the best possible standards.
Here is an example of some of the range of produce we can provide you with on your special day. Spring lamb the best of all soft meats is the ideal way to show you how amazing a top quality hog roast banquet can be, as we all know lamb is already a family favourite and one of the softest meats around when cooked properly, a moist and tender meat which can be ruined by too much heat from a standard style oven that it is usually cooked on, our hog roasters cook the lamb slowly and evenly ensuring the juices stay sealed inside the lamb where they should be providing you with the tastiest lamb you have ever tried and once seasoned with mint the perfect seasoning for lamb its a match that has been tried and tested across the country for years.
Hog Roast Haslingden – Leaders In Our Field
Lamb is a great choice of meat for all events and occasions and is a winner with most guests even the fussiest eaters love minted spring lamb, lamb is great for events with a more elegant theme and is perfect for weddings and family events, if you would like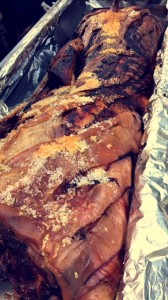 something more up market for lets say a wedding then perhaps wild salmon could be the way for you to go when you try our first class service. Wild salmon is a popular fish with our guests that fully deserves a slow cooking from one of our roasters, you pick the seasoning and we do the cooking, a great centrepiece for any event. If you have a different kind of fish in mind then please just ask us, we are sure our cookers can handle anything you throw at us. Turkey and chicken are also on our menu and these smaller types of produce are perfect for the smaller style of function or in any other setting as everyone loves roast chicken, a Sunday roast classic and when seasoned with lemon and thyme it gives chicken like none tasted before, moist and juicy with a great taste on top, our turkeys are perfect for the Christmas function no one wants to cater for and its a great way to treat the staff in winter, turkey is a good all round meat and works well with one of our cookers.
Hog roast hire Haslingden can offer you the chance to just hire one of our cookers if you are a more hands on person as we know how cooking has become a hobby for lots of people in recent years, we can help you with top class cooking knowledge with all our chefs being experts in this field of cookery. Hog roast hire Haslingden can also supply the produce but if you have your own source that is fine too whichever makes the day easier and less problematic, if you have any worries or questions for us then please don not hesitate to ask, our staff are friendly and approachable and are here to help you, so don't delay and give one of our top quality hog roasters a try today.