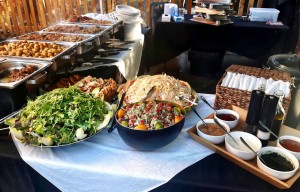 Hog roast Chipping are here to offer you the chance to try the new style of catering that leaves other firms standing with a more original style of cooking than standard catering firms. We take an old school form of cookery but give it a modern twist using the most up to date equipment available bringing this style of catering firmly in to the 21st century. If you have not heard of hog roasting you may know it by another name, in older times it was referred to as spit roasting but now more commonly known as rotisserie style cooking, this involves slowly cooking the produce of choice evenly and with patience ensuring the meats stay moist and succulent ready for consumption, the meats cooked in this method are amazing if we do say so ourselves but I guess you will just have to try it yourself. Hog roast Chipping have operated in the local area for some time and we have catered for many events with different styles and themes, we cover all events including weddings, birthday parties, anniversaries, work functions, charity events and fairs plus any more events or special occasions you can think of, we are here to cover the catering and can guarantee a service that is second to none.
Hog Roast Chipping – Leaders In Our Field
No matter what the occasion we know catering is an important aspect of any occasion that can make or break an event and we pride ourselves on giving the same quality service no matter if its a very special day such as a loved ones wedding or a smaller event such as family BBQ we ensure all our customers receive the same top value reliable service to everyone, you will see we only hire the best staff making sure your food is the best tasting and the best value for money around. We can provide the staff, the produce and the equipment though we know some people prefer a more hands on approach and like to cook themselves, if this sounds like you then why not try our superb hire service you take a cooker and produce and do the preparation yourself, cooking is a popular hobby today and we can help you bring quality catering and food to your guests lips with out the hassle of lots sandwich making and other mundane task associated with catering for events and occasions. Hog roast hire Chipping only use the best available apparatus and can give you the advice you need to try your own hog roast buffet, our staff are highly trained and are here to help you with any queries or questions you may have involving hog roasting or the equipment we use but once you have seen our cookers in action you will agree its a simple yet effective way to cater for any event large or small.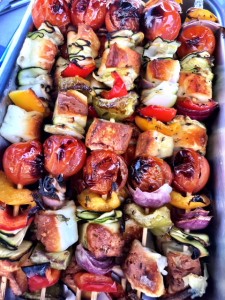 The cookers we use look after themselves and cook most kinds of produce to perfection, even though the cookers are simple to use it does not mean they cut on quality or performance, everybody loves roasted meats but once you see our hog roasters in action you will see we simply take the food of choice to another level, a level not easily achieved with standard cooking methods. Hog roast hire Chipping can provide you with some stunning produce and have the best selection at hand locally, we only source locally as we know the farm lands around here are probably the best across the country, this also ensures the produce arrives to you in the freshest condition possible again guaranteeing fabulous food at an affordable price, we want everyone to try our style of cooking and we promise you will not be disappointed with the results. The produce we use is of the highest quality but if you have your own contact you can supply the meats yourself that is not a problem, we just want to make sure your event goes well with out any unneeded hassle, our aim is to cut down problems and bring top quality catering to your event. The staff we use are professionals in their own right and all adhere to the current health and safety guidelines set by today's strict catering hygiene laws and guidelines, the staff we use are friendly and approachable so feel free to ask anything about the equipment we use, the produce you have selected or anything else that you might be thinking of, we are here to help so give us a call today.