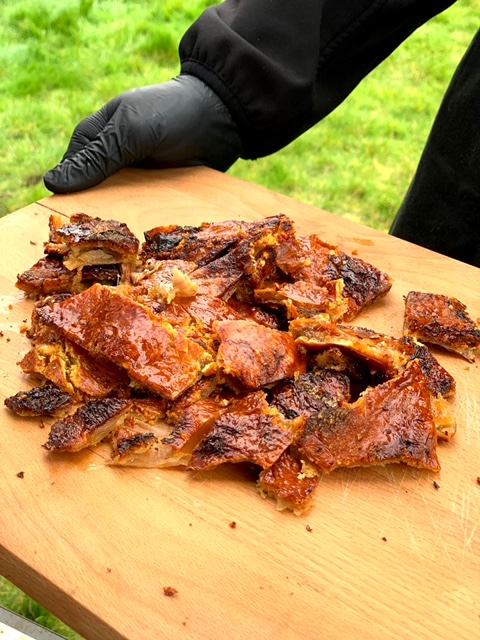 Charnock Richard gets its rather unusual name from the 13th century lord of the manor who owned the land at the time, and the manor house itself is even older than that, dating all the way back to the 10th century. The village also has a long standing local football club and a pasture which is classed as a Site of Special Scientific Interest. Charnock Richard is best known however, for its motorway service station, as it was the very first one to be opened on the M6 in 1963.
If you aren't just passing though the village and you would like to host an event here, but you are lacking inspiration in the catering department, Hog Roast Charnock Richard are the answer. We are the leading hog roast specialists in the area, and we can cater in any location for any type of small or large event. Not only that, we also have an exciting array of different menus suitable for all tastes and occasions and even if some of your guests don't like pork, we can guarantee to provide them with an alternative option that they will love.I
Hog Roast Charnock Richard – Imaginative And Diverse Menus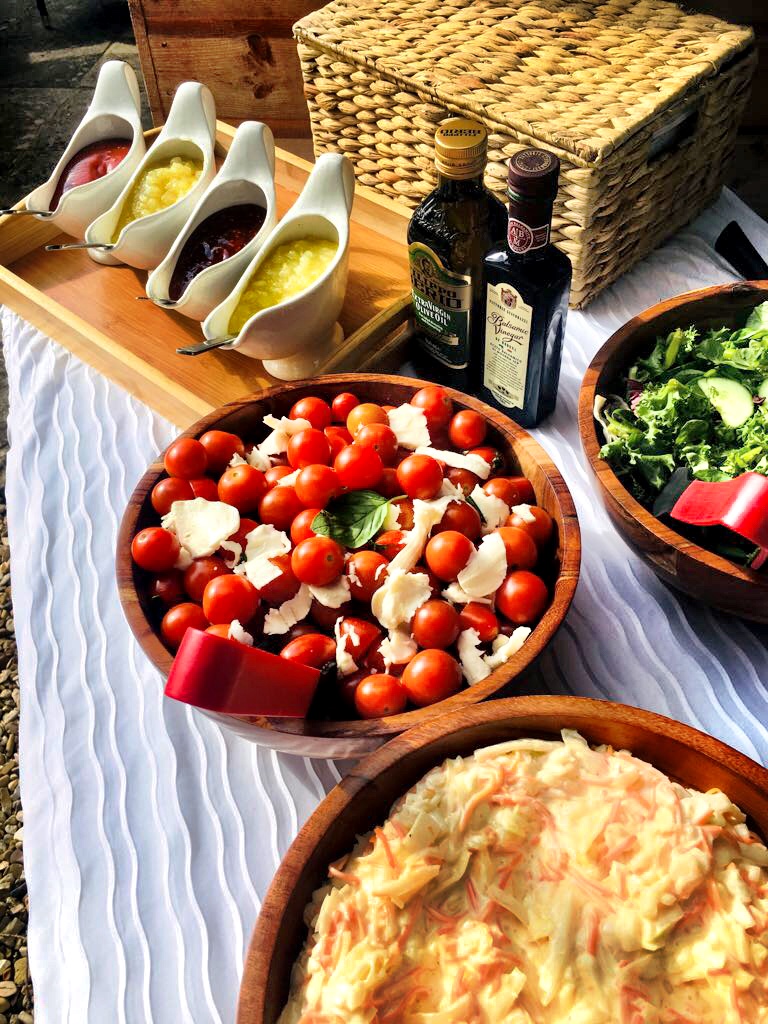 Hog roasts are of course our speciality, but our alternative selection of slow-roasted meats and vegetarian options are just as popular and prepared with just as much skill by our talented catering team. Hog Roast Charnock Richard's starters, desserts, side dishes and canapé options are equally varied in both ingredients and flavours and all of our menus can be adapted to cater for specific dietary requirements, such as gluten-free substitutes for example.
Whichever delicious menu you choose, all of your dishes will be freshly made at your venue on the day using only the best locally-sourced ingredients. Our dishes may be varied, but the freshness of our ingredients is evident in everything we present to you.
We can serve your food in a buffet style for relaxed parties or as a more structured sit-down meal for formal occasions, such as christenings, wedding receptions and company events. If you do require a more formal dining experience, we will supply our own highly experienced events staff to greet and seat your guests and provide attentive service throughout your 3-course meal.
Hog Roast Charnock Richard's high quality food, fresh ingredients and superior level of service make us a great catering solution for any event in the area.