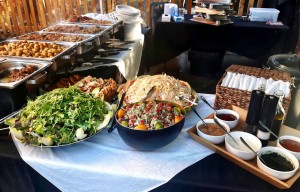 Hog roast Bury is the number one hog roasting caterer in the area and offer you this fresh and exciting way to cater at a price everyone can afford, we offer you a complete service tailored for any event style you are holding, we fit in with great service and fantastic food combined with a cooking method that gets the best out of any produce its a sure fire winner all round and will be a party your guests will not soon forget. Hog roasting has been around for hundreds of years its a tried and tested method that is used across the world but we give it a modern twist with our up to date quality hog roast cookers that slow cook the meats making sure all the moisture is locked in, its the best way to get the best out of your food. Hog roast Bury can cater for any size event large or small, we cover all these events to make sure everyone can get involved with our superb service and catering standards, when we use a full pig it easily feeds up to one hundred guests and is a real crowd puller with everyone congregating around the cooker it provides a real visual and sensual treat for all the senses. A hog roast supper covers all the bases as it has a class of its own that can be seen, even if its a small BBQ or an event on a grander scale such as a wedding function a hog roast cooker fits in perfectly and creates a certain ambiance that cannot be recreated with standard catering that is normally offered by today's firms so take a break from cold sarnies and pies and try a hog roast buffet you will not be disappointed.
Hog Roast Bury – Leaders In Our Field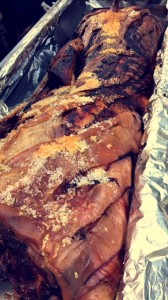 Not only do we offer pork on our menu but there are many alternatives for people with a different pallet or if you just fancy something different, we have many sources for our produce and only use the finest available, from our meats to our seasoning we believe in keeping it local and we only get the freshest from our farmers, the perfect combination for our quality hog roast cookers. We offer white meat choices as well as pork with chicken and turkey firmly on our menu, we also provide you fantastic fish for the more elegant occasion, we have salads and potato dishes for the vegetarians so everyone is happy with a hog roast supper doing the catering. Hog roast hire Bury have the best equipment available and we can hire you one of our quality hog roast cookers if you fancy taking on a hog roast supper yourself, our cookers are of the highest standard and look after themselves in such a way that it frees you up to host your party with a more confident and controlled manner, all you have to do is baste the meats at appropriate times, it really is that easy the biggest worry you will have is making sure everyone glass is filled, it really is the way forward for quality food with out the hassle of seating plans, menus, and fussy food preparation.
Hog roast hire Bury are experts in this field of cookery and we have the know how and skills to pass on the knowledge to you so you can host your own hog roast supper with confidence and the means to make sure it goes off with out a hitch, our cookers really are simple to use and once you have seen them in action you will be surprised to see how easy it really it is. If you like cooking and have a contact with your own produce available then you can just hire our cooker and supply your own produce, its that simple, we are here to aid you with the party of a life time so whatever suits you suits us. Our cookers really are versatile and will fit in to small spaces such as a garden or patio area and are self containing and visually smoke free so do not let the weather put you off as a cooker can fit in to a garage or gazebo or tented area and function just as well as it normally would outside so we deal with more possible problems that come with hosting a party or event. So come on with all these great reasons for you to try a hog roast banquet what are you waiting for.