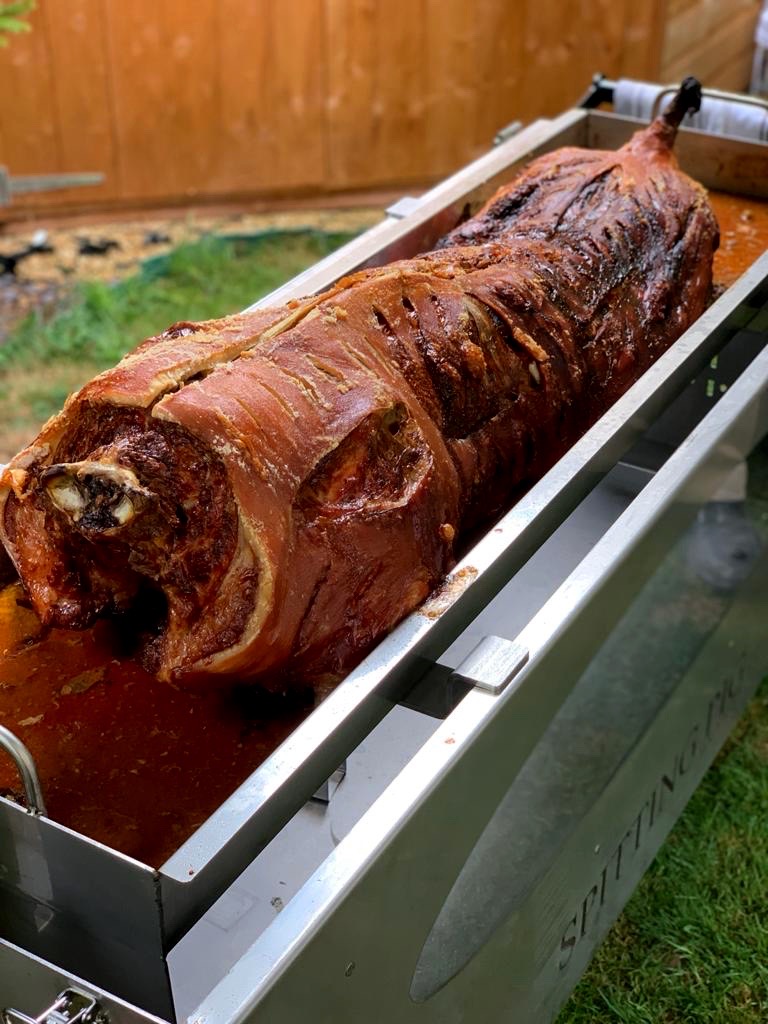 The Ribble Valley views alone are enough to make Brockhall Village a desirable place to live. As every season passes the scenery appears more and more stunning. If you're bringing your friends and family together here and you would like a feast fitting for the occasion, we would love to be a part of your celebration.
Whether you're creating a relaxed atmosphere or a formal function, the friendly team at Hog Roast Brockhall Village are professional through and through. If you choose to use our fabulous servers, they will bring the food to your guests as well as discreetly tidy away their empty plates. We offer various packages, so you can either go for a hog roast buffet or start your event with a fine selection of canapés and end with a delicious dessert.
Our menu caters for all taste buds. Though Hog Roast Brockhall Village specialise in succulent pork served with our homemade applesauce and the crispy crackling from the outside of the pig, we also offer various meats. Fancy tender rosemary seasoned lamb with mint and mustard & dill sauce? Or perhaps you prefer mouth watering turkey, chicken or beef?  No matter what you select, our talented chefs will cook it to perfection. By slowly spit-roasting the meat, it retains its moisture and locks in the flavour. They are expert carvers too, so only the best slices end up on your plate.
Fine Dining Experience With Hog Roast Brockhall Village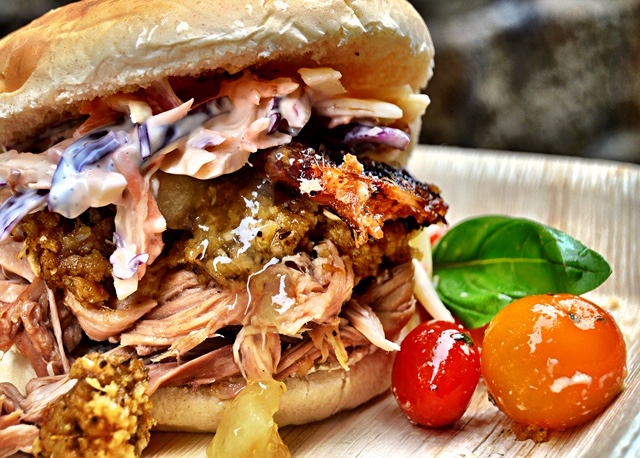 Every single bite you eat will taste divine as we only ever use fresh, high-quality ingredients from local suppliers. Our salads and sides are as sumptuous as the main display. Nothing is prepared the night before. We cook everything from scratch at your chosen venue, starting a few hours before your party begins. As soon as your guests arrive, their taste buds will tingle as the fabulous sight, sound and smell from the spit greet them.
Our mission is to give all of your guests a memorable meal. If you need Hog Roast Brockhall Village to adapt anything for anyone with dietary requirements or provide a vegetarian alternative, we will happily arrange this for you.
We will take care of the finer details so you can relax and enjoy your event. If you're ready to start planning your menu, give us a call or drop us an email today.