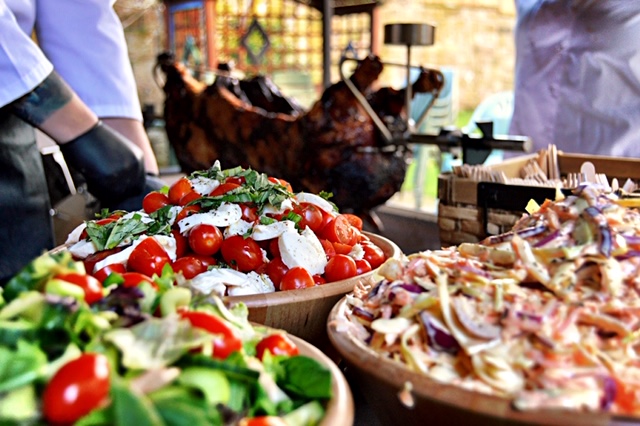 When the countryside is on your doorstep, there are plenty of places to go for a relaxing stroll and take in nature. It also provides the perfect backdrop for an outdoor event. If you're looking for a fun catering option for a wedding, works do, or private party, then give Hog Roast Billington a call. We will put on a fabulous feast for you and your guests.
Our speciality is succulent, slow-roasted pork served with our sweet, homemade applesauce and the crispy crackling from the pig. However, our chefs can provide a sumptuous turkey, chicken, lamb or beef if you prefer, or even a combination of meats. They also can fire up a barbeque, so you have plenty of choices. Browse the menus on our website for inspiration, and if you can't quite find an option that works, we'll happily personalise one with you.
All The Right Ingredients For A Fabulous Feast in Billington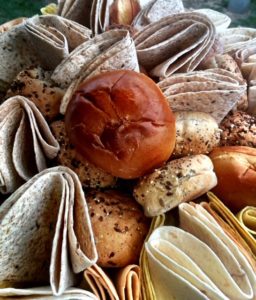 When Hog Roast Billington caters at your event, we guarantee that every bite you eat will burst with flavour. This is because we only use the finest ingredients, which we source locally to allow us to cook everything fresh on the day. We never reheat food.
We want all of your guests to enjoy a memorable meal. If any of your guests have dietary requirements or choose not to eat meat, our talented chefs will create a mouthwatering masterpiece for them, so nobody misses out on a delicious dinner.
Even the machines we use are the best in the business. We do hire these out if you wish to impress everyone with your culinary skills. They're easy to use once we show you how, and if you need us to supply the meat for you, we can arrange this too.
For formal events, we do offer packages that cover everything from canapés on arrival to desserts after the main. With this, Hog Roast Billington's friendly team of servers will bring the food to your guests to save them from queuing, as well as discreetly tidying away plates to allow room for your guests to relax.
We take care of all the fine details when planning your party with you. If you would like to learn more about the menu or how we operate, please get in touch with us today.